Happy Father's Day Single Mother?
Hi Single Mother, Happy Father's day to you.. you do both roles and I thought I'd acknowledge you on this day. 
Pardon? Come again? It's not our day but thank you for acknowledging us.
For many it's not a joyful day. It's a reminder of the absentee fathers they have or the ones their child has. It's a reminder of the ones who passed away or those who left their families behind. Beside the exception, the majority never planned to be raising their children alone. Firstly let's define 'single mother' but before we do… this is specifically for those who believe that having the financial support of the father does not make a mum; a single mother. Also this is for those who believe they are single mothers while their significant other is away for a week or so. Even for the ones where the father is involved.
A Single Mother ~ a mother who has a dependent child or dependent children and who is widowed, divorced, or (usually) unmarried. 
A Single Parent ~someone who is bringing up a child on their own, because the other parent is not living with them. 
The Sticky Stigma
Why is there such a stigma against single mamas? Why do people believe the majorly sit on their bottoms all day? Don't get me wrong, I see the ones who drop their children off in pyjamas but they are not the majority. There are sacrificially hard working mamas who get the job done, work hard without complaining about it. They don't look for rewards but yet never get honoured.
Sayings like you should have known the man you were getting with. Unfortunately not everyone walks around with the words dead beat father on their foreheads. The virgin Mary's: 'you should have closed your legs'. Yes single mothers have walking proof they've had  sex but that does make you so holy to judge them.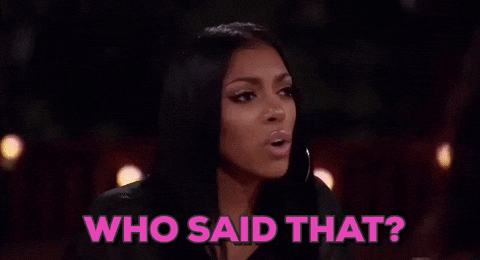 Trust me, there is worse but we won't go into it. Sayings like a woman can't raise a boy into a man? Well she can. Will it be easy? No! Is it impossible? No. A single mother just so happened to have raised POTUS (not the current one). He broke the cycle by having a family of his own. Instead of judging, learn to have compassion and a heart to reach out to people.
The Journey
So many more broken homes than previous years from lack of manhood within our society. It's a repeated pattern that needs to be broken. But who's going to break it? There are mothers with children being abused by their partners. They know it. They don't do anything about it because they are scared of being alone. And it's heartbreaking to know that many women don't know their value. Single mother or not, you are still a prize. Your value doesn't decrease because you have a child. Your standards should be higher because you're not just looking for anybody. You're looking for the father figure in that man, a protecter, a provider and a role model. Someone who will love that child as his own and love you like you were the only one in the world.
Did I miss the "prey on single mothers" memo? That we are somehow more desperado and weak? If your are a boyish grown up who preys on weak women, you ain't got no game. We respect men who pursue to conquer. Real men are honest with themselves and their intentions from the very beginning. Plenty of play play girls for you to be on a playground with. As a man you shouldn't even consider  to persist into a "situation-ship" especially when there is a child involved. 
Another bitter baby mama you say? No sir (apparently only guys say this). Did I think I could raise a child alone? No but nine years in, I would not change a thing. It's made me the woman and mother I am today.
We don't despise Father's Day over here! For the last four years we celebrate. Without his dad? Yes we do! For the last four years my child wakes up excited and looks forward to that day. How? For the last four years I've been planning for us to do exciting things together. So today is not a day that is depressive. Today my child wakes up happy ready to celebrate. We don't wait for a father to return, we don't wait for a new a father to arrive. We're celebrating in advance.
Set Backs for Set Ups!
Personally coming from a two parented home, this was definitely not the blueprint I would have picked for my life. For a very long time I thought I couldn't raise a child on my own. Funny part; I thought it was impossible but I was actively doing it. I was told oh you got your figure back really quickly. Well I didn't make much time to eat then soon to lose my appetite. I dropped down to a size 6 with my ribs popping out my chest. For a very long time I was depressed, sleep deprived and stressed. How can the other party get to ditch on responsibility? Choices. You single mama chose to stay and do the right thing. It's not in vain as your child(ren) will grow up to do great things and be awesome. 
Parenthood is not easy. For a while you prioritise this little human before yourself. Those who walk away are selfish and do not consider the damage it does to their children. So many grown men and women walking around with abandonment issues suppressed into adulthood. Whether the child's father is present or not, you need to refuse to raise a broken child.
What's the recipe? 
Main Ingredient: God
For a long time I was doing it alone and really came to the end of myself. I told God I was tired and didn't think I could be this super mum. Then I heard a still small voice whispering... I didn't ask you to do it alone! At that moment, I realised I was doing too much. I released ALL control and surrendered ALL! I realised I wasn't raising this child alone. 
Be anxious about nothing, but in everything, by prayer and supplication with thanksgiving, let your requests be made known to God.
- Philippians 4:6
Come to Me, all you who labor and are heavy burdened, and I will give you rest.
- Matthew 11:28
My grace is sufficient for you, for my strength is made perfect in weakness.
- 2 Corinthians 12:9
Other Ingredients: A village
You need sound minded people around you who will just show up even when you don't want them to. You will get weak and tired! So don't be ashamed to ask for help. You need people in your life who will encourage you mentally, physically and push you spiritually. 
Other Ingredients: Determination, Dedication & Discipline. 
For your own sanity you need a routine for you and those children. Bedtime for them is freedom time for you. To save yourself time, prepare everything the night before. Have time away to be with adults and break away. Don't leave your children with just anyone. Sometimes that babysitter will cancel at the last minute. You just ain't going and it is okay. Don't lose your dreams! Before motherhood, what did you want to be? Where did you want to go? What did you want to do? Don't use your children as an excuse they are not crutches. Don't lose yourself. Be determined to be the greatest mother regardless of circumstances. 
Single Mothers, we see you! You have one of the greatest jobs in the world. We see your sacrifice! There is no shame in who you are. Continue to do/be the best you can and do not lose hope. What you are doing is important, it is not in vain and with God, you cannot fail!
To the awesome Fathers who do not take their roles lightly... continue to raise, lead and impact the next generation. We celebrate you today!
Happy Fathers Day.
With Love,
DK
Golden Mothers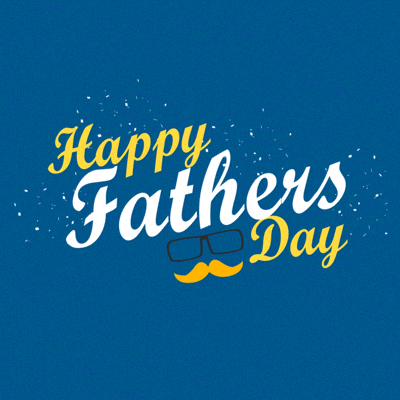 Disclaimer: I must clarify that this is my opinion based on personal experience and experiences others. We live in a generation where opinions are perceived as facts. This being one of the many reasons why people won't speak up or simply deflect from expressing their >opinion<.
This was not me today!
Please reload