In need of some Vitamin Sea
We love going on holiday! We believe the average person should have at the very least one holiday per year even if it is just a 'staycation'. Everyone must try to have at the very minimum one day every month throughout the year to have time for yourself aka 'me time'. Time away allows you to rest, evaluate, dream again, come back more focused and refreshed.
Some of us even love the packing aspect of the holiday; picking the outfits for each day with shoes, accessories and more ☺️. Many had to become master packers at a young age after years of filling up suitcases for family members who were going back home. If your bloodline is anything like ours then they must take stuff for everybody. By the way, fitting all items that are 'needed' in one suitcase, and still manage to meet the weight limits… only a few are born with these kind of skills.
However, there are different kind of packers, we all know a 'pack light person' and if they miss anything, assumes they can surely get it there. The other packs everything just in case because you just never know. Then there is those in between both who like to have options. If you are honest with yourself, can you really say you have worn everything you decided to pack? Really?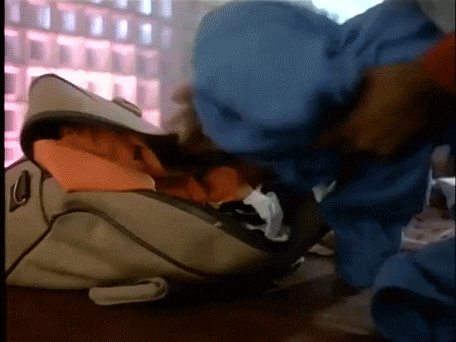 Flip-Flop State of Mind 
Don't you think there is so much thought process before travelling? So much planning around it beforehand and during the getaway. People believe the longer you go away the better but study shows that the duration of your holiday does not define this. Travel can be expensive (if you do not plan ahead), especially with the kids, not exactly stress free. So much to consider, especially whether the hotel has a kids club. Yes, you need the kid's club hotel so you can relax away from the 'mum' mode. 
Holidays are great until you have to come back. The worst part is unpacking when you get back. You remove the urgent items, things you need, your laundry and put things back in their places. Back to the reality of everyday life. All you need is an average of 7-8 days away, more is really just a bonus. 
The Secret Closet
Are you a Friends fan? Friends is a TV show with Courtney Cox, an actress who plays one of the characters called Monica. Inside the show, she portrays herself as being super organised, clean with extreme OCD (obsessive compulsive disorder). She has a secret closet that no one knows the content of and one day Chandler (played by Matthew Perry) wanted to know what was in there and could not find the key. He decided to remove the door to only find clutter topped up over each other and called her 'messy'. She freaks out and starts to explain that those things do not fit in any category and that is why she decided to put it there.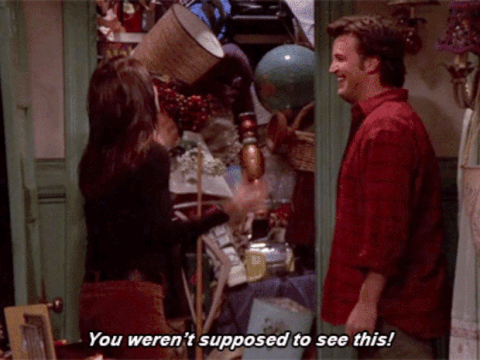 Do you have a secret closet? Sometimes we are like this. We leave things behind, unchecked, unresolved and we tell ourselves we will sort it out later. Then we forget about it, lock it and pile some more stuff on top of it. We throw away the key assuming everything is empty or just "not that bad".
We also start to think we are okay until the next time we actually take time to check our load/secret closet. 
Are you okay? We tend to be there for others but what about ourselves? Are YOU okay? Are you packing too much? Have you reached your weight limit? Is your secret cupboard loaded with things you do not know of? Do you need to stop and re-analyse your load or declutter? The emotional baggage builds and builds and the things we subconsciously carry eventually become broken places. The effects are greater and add unnecessary weight into our everyday life, daily decisions, our next journey or the next chapter.
Have you ever thrown away something by accident because you were doing something quickly, rushing and did not pay attention? Are you okay? Are you carrying too little? Have you buried anything so far down to forget and locked away the key? Some people carry no emotions; do not process emotions because they do not want to feel anything. Not knowing that those emotions build up under the rug, and are expressed in various areas in our lives. You cannot sweep things under a rug or dump things in a 'secret closet' forever. 
Are you fine? Do you carry emotional baggage around as options and choose when to process them before explosive stages? We think everything is fine, we think we have it all together but having it all together is overrated. 
Childhood traumas? Loss? Rejections? Hurt? Pain? All cracks showing through adulthood. Have you ever asked yourself why you do what you do? Why do you feel that way? Have you spoken to anyone? Sometimes it may take someone to physically remove the door and challenge us. Other times it is us alone brave enough to remove the rug and face those fears. 
How to unpack?
Everyone knows someone who knows someone who has things in the loft or a cupboard or even paying for storage for things they will never use ever again. Clear you stuff, clear your mind because owning less is better than organising more.
What are you carrying? What places have you buried away in storage? This world is so 'perfect' and lacks genuine real people who can say… Hey I'm not okay! Once you do, you will soon find out that you are not alone. Someone is going through it at the same time as you or worse. Others have gone through it and can share their story, which will encourage you. How to unpack? Speak. Find someone you trust. If you can't speak, journal... write things down. Pray, meditate but don't just think it will go away.
Cast your burden on the Lord,And He shall sustain you;
- Psalm 55:22
Check Yourself Before You Wreck Yourself
The better, more amazing version of you cannot happen if you stay where you are. So now, thoroughly look through your stuff as you unpack. Shake it, turn it inside out, upside down to make sure you did not leave anything behind. Let's get rid of extra baggage so we can make room for MORE. Let's meet the weight limit so we don't exceed more than what we can bare. 
You have survived 100% of your worst days, you're stronger than you think. You're here to testify about it. Keep going, keep smiling, keep showing up. You're exactly where you need to be and your better days are still ahead of you.
In Japan, when a pot breaks  instead of throwing it away, craftsmen repair it with gold to celebrate its flaws. In doing so, the pot becomes more valuable, beautiful and unique. 
Let that be you!
Don't despise where you are as everything we go through makes us who we are today. The good and the bad!
Light does shine through the cracks so live to tell your story.
With Love,
DK
Golden Mothers
If you've decided to share your encouraging stories after reading this. Do contact us via our website to feature in our next blog: 'Shining Through the Cracks'. We hope to hear from you - Golden Mothers 
Please reload